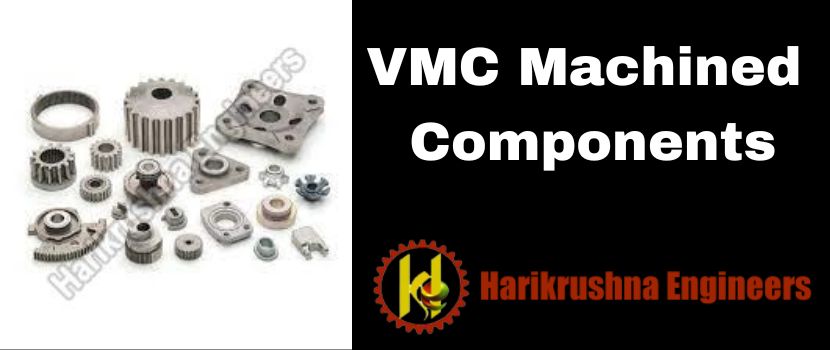 VMC Machined Components Manufacturer is engaged with supplying the best quality of products at the best price. Easy engagement can be performed.
Vertical Machining Centers which are also called Vertical Milling Machines and form a hole in the flat sections. The VMC technology is endorsed when three-axis work is complete on a single face, which includes in-mold and dies jobs. Numerous adjustments are easy to perform on VMCs.
Take an example, on the worktable, there are several angles of approach and rotating and other placing devices. The included computerized controls allow automation, tool selection/change, repeatability, and contour control. The new CNC machines increased the efficiency of the "milling" machine to unparalleled heights, giving rise to the term VMC (Vertical Machining Center).
VMC Machining Applications
Vertical machining centers might create parts and items for different industries and usage. These are typically used for high-accuracy, high-precision, and mass-production applications. It includes that hold the following machined elements.
Components having a lot of curves:
Complex curves are available in different parts which include impellers, cams, and propellers. However, conventional machining processes turn it difficult to create the parts with accuracy and precision, a multi-axis VMC capable of CNC machine technology can complete efficiently and quickly.
Parts having a strange shape
A base or even bracket is an example of a section with an uneven form. VMCs with automatic machining capabilities allow the manufacture of these highly complex components that are hard to produce by conventional approaches.
Parts from the military
Different standards manage how a product can be developed govern how a product can be made and manufactured in the military industry. The precision and accuracy VMCs' precision guarantee that the machined components answer all application and industry needs.
Find a good VMC Machined Components Manufacture
There are lots of renowned manufacturers and suppliers of VMC Machined Components according to the customer specifications. They are supplied in mild steel, aluminum, alloy steel, stainless steel, or brass as necessary. The ability for the close machining tolerances is obtained and supplied at a competitive cost with or without the material of the buyers.
Considered a main organization in the present sphere, the manufacturers are showing the best grade of VMC Machined elements. It is broadly used in the Telecom Industry. Fabricated imaginatively with advanced machines, the part can easily be fixed in the necessary area as this is performed flawlessly.
The available
range is highly admired among customers for the right dimensions, corrosion-free surface, sturdy design, enhanced service life, high practical life, and flawless finish. Factory examined components such as brass, stainless steel, and mild steel to provide it with a strong construction.
To get the best product, you should contact a good VMC Machined Components Manufacturer. They are serving the best things of the customers with the best products. The components should be made of good quality and affordable price. If you have more queries in your mind, you can contact the team of experts for more information.